Welcome To Your Heart.
How many times have you ignored your inner voice of truth?
It's time to step into your power and reclaim your wholeness.
I am here to guide you through both ancient and modern practices that ground your nervous system, nourish your body, and bring you back home to your innermost self.

I'm a St. Louis based yogi, teacher, Ayurveda Health Coach, Reiki Master, and Somatic Practitioner. I'm a lover of words, ritual, nature, good friends and food.
I believe you are your own best healer.
After 29+ years of practice I've put together these Self-Healing Memberships that blend my study of Yoga along with my training as an Ayurveda Health Coach, Habit Science, Polyvagal Theory, Subtle Body Healing, Somatic Awareness and Emotional Intelligence Practices. 
My intention is to create a container for you as you navigate life's shifts and changes through the doorway of your body. I am here to listen, support and hold space as you meet your growing edges and untangle the knots that have you stuck and hold you back...the things that make you feel disconnected from yourself and the deeper knowing of your heart. 
​
It's been my greatest honor to witness clients as they choose to step fully into their experience of being present and mindful to the choices they make for optimal well being and return home to their heart and live life with new meaning.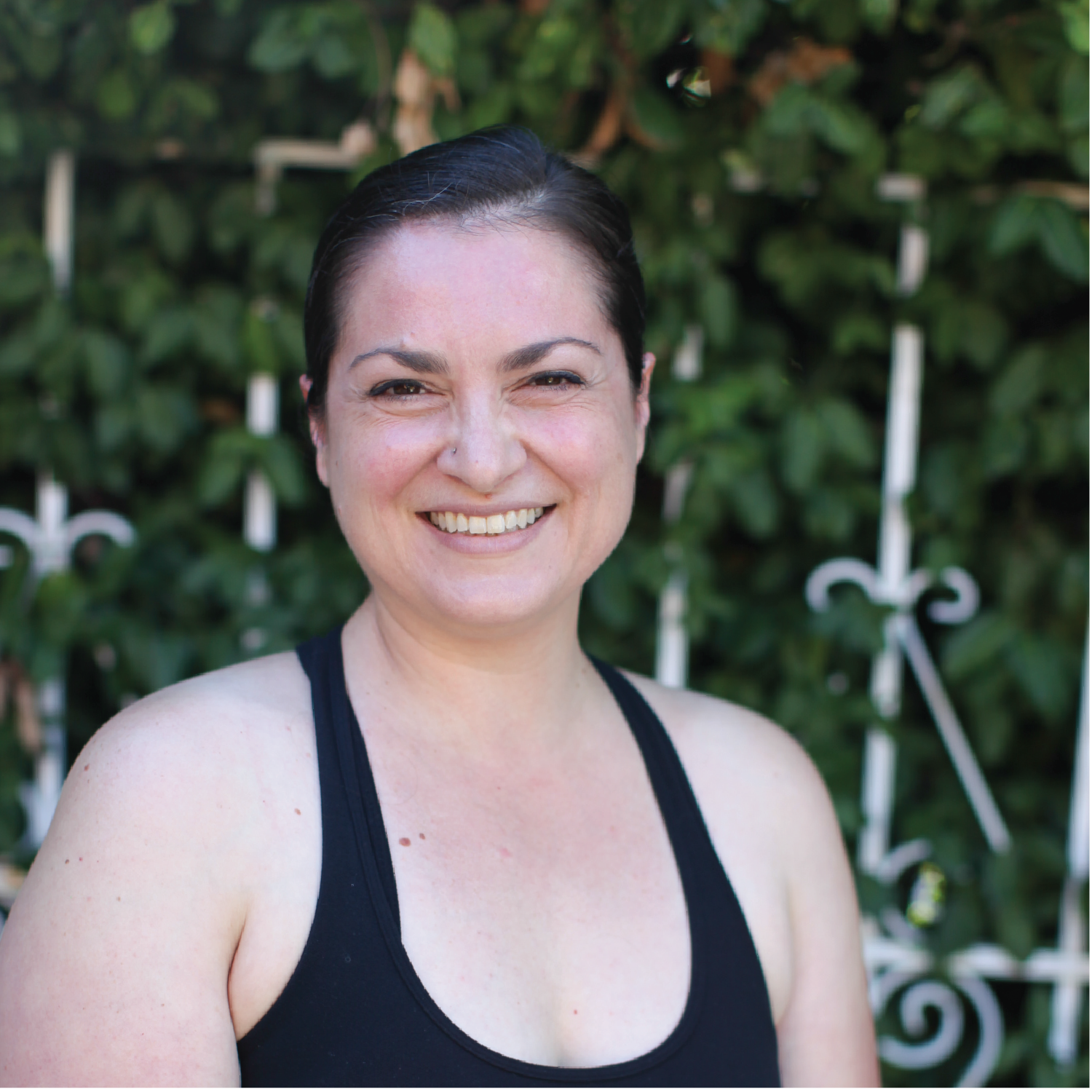 (NEW) Membership Plans & Online Courses!
I strongly believe YOU are your own best healer.
I'm excited to announce a new monthly container to take your healing into your own hands. Each month I will share poetry, insights, lessons and videos on yoga, Ayurveda, Emotional Regulation Practices, Journal Prompts and more! (Going forward, I will only be sharing small bits publicly in my newsletter and social media).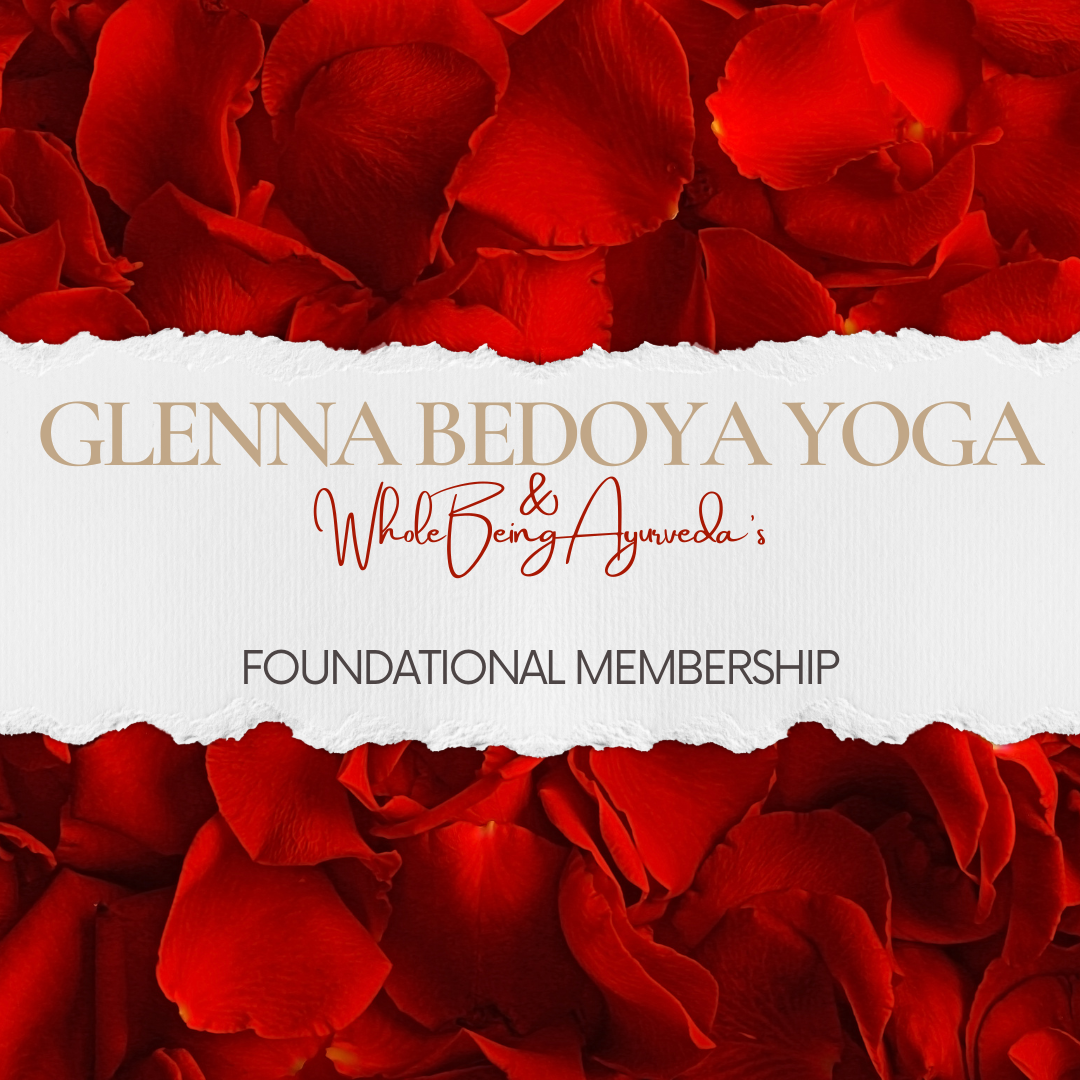 Foundational Membership
Tier 1 Monthly Membership
For members newer to yoga + self reflective practices


What's Included:
Exclusive monthly themed musings, insights and lessons on yoga, Ayurveda, Emotional Intelligence and/or Regulation Practices

(1) Mini Self-Healing Journal and Workbook to explore our monthly theme

(1) 60-minute online themed yoga class with unlimited viewing for the month

(1) Monthly Ayurvedic Living Recipe/Habit + How To Tip

(1) ​Pass

to monthly virtual tea + heart-minded soul talk
Online Community Forum

(1) 15-20m Coaching Gym as a sign up bonus! (Book now!)

Learn more, click image above.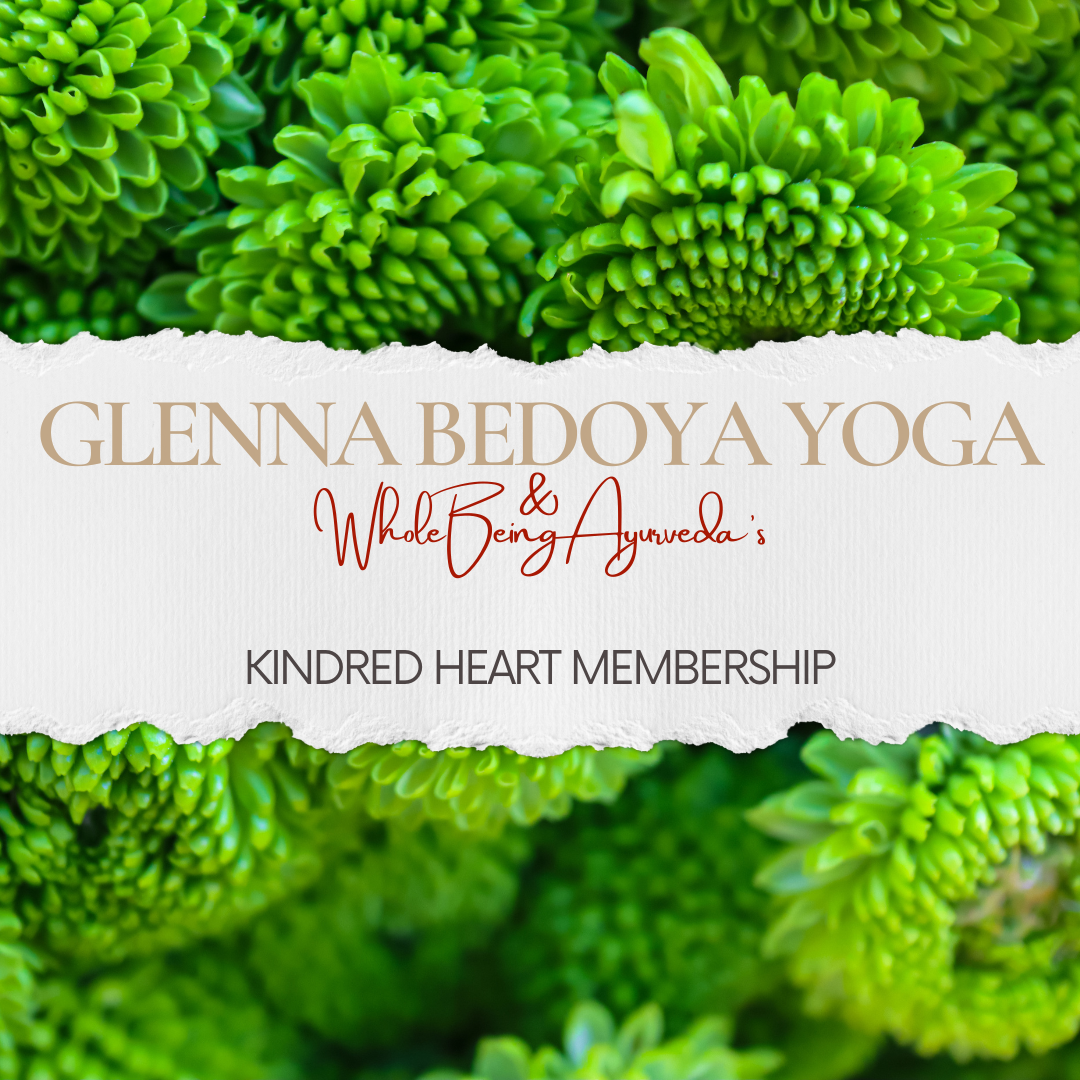 Kindred Heart Membership
Tier 2 Monthly Membership
For members ready to deepen their practice and take it "off the mat"


What's Included:
Access to all of the Tier 1 content listed
(1) Membership to my yoga-meditation video library with over 50 videos and new ones added every week!
(1) Full Self-Healing Journal + Workbook to explore our monthly theme

(1) 15-20m Coaching Gym as a sign up bonus! (Book now!)
Learn more, click image above.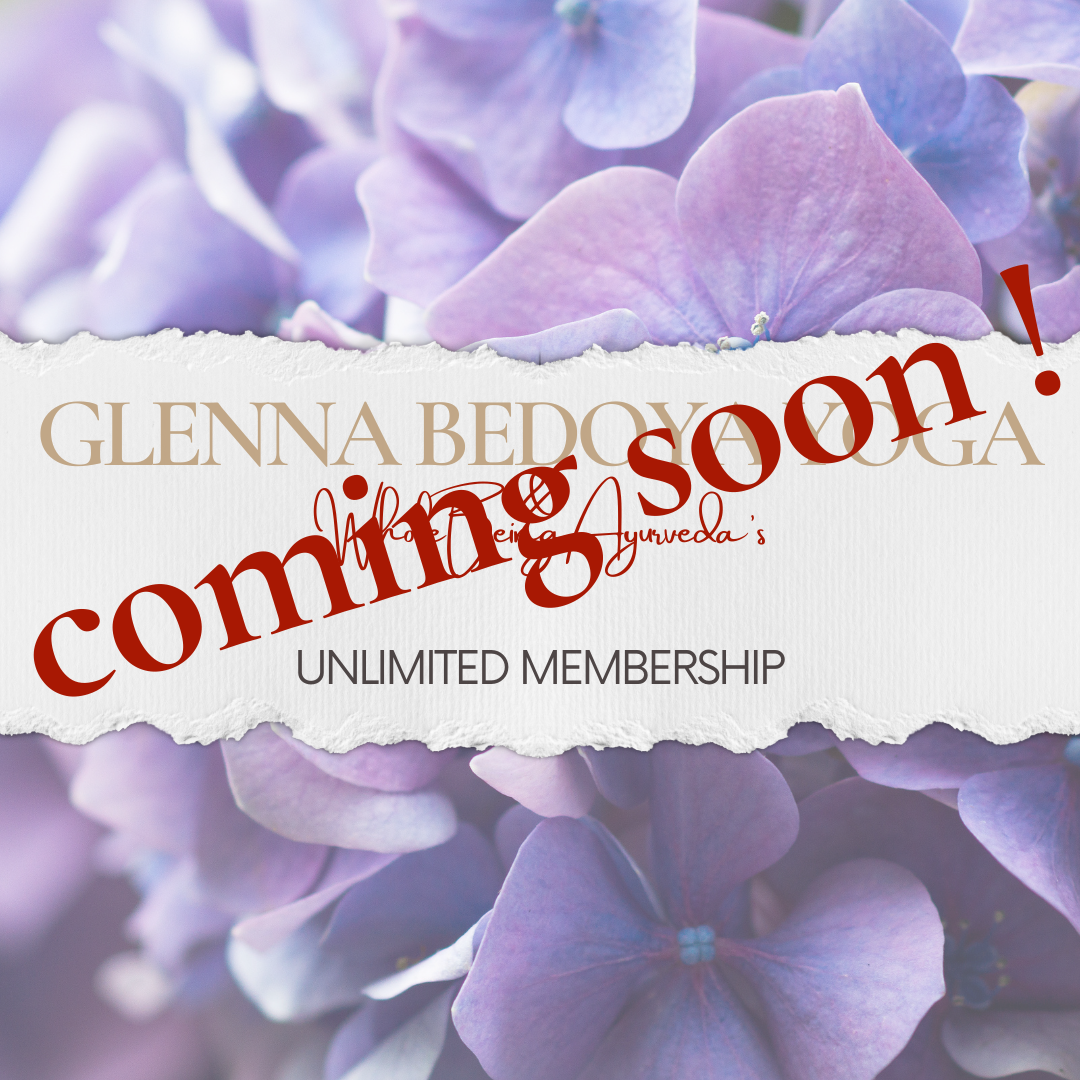 Unlimited Membership
Tier 3 Monthly Membership
For members ready to evolve their thoughts, habits, rituals and behaviors to live a life they love

What's Included:
Access to all of the Tier 1 + Tier 2 content listed
Plus (1) 90m Health Assessment + Goal Setting Session
(UNLIMITED MONTHLY) 20m Coaching Gyms with me! The caveat is you *HAVE* to do your homework before you book your next session
(1) Membership to my Ayurveda Video + Workbook Library
6-month commitment
*Only 6 spaces available(!)
Waitlist is open. Begins Summer 2024!
Learn more, click image above.




How does it work?
Choose which membership resonates with you

You will be charged monthly starting from the date of purchase

New materials + themes will be updated on the 1st of each month

Tier 1 + Tier 2 options may cancel any time

Questions? Let's talk. Schedule a call with me

 here

.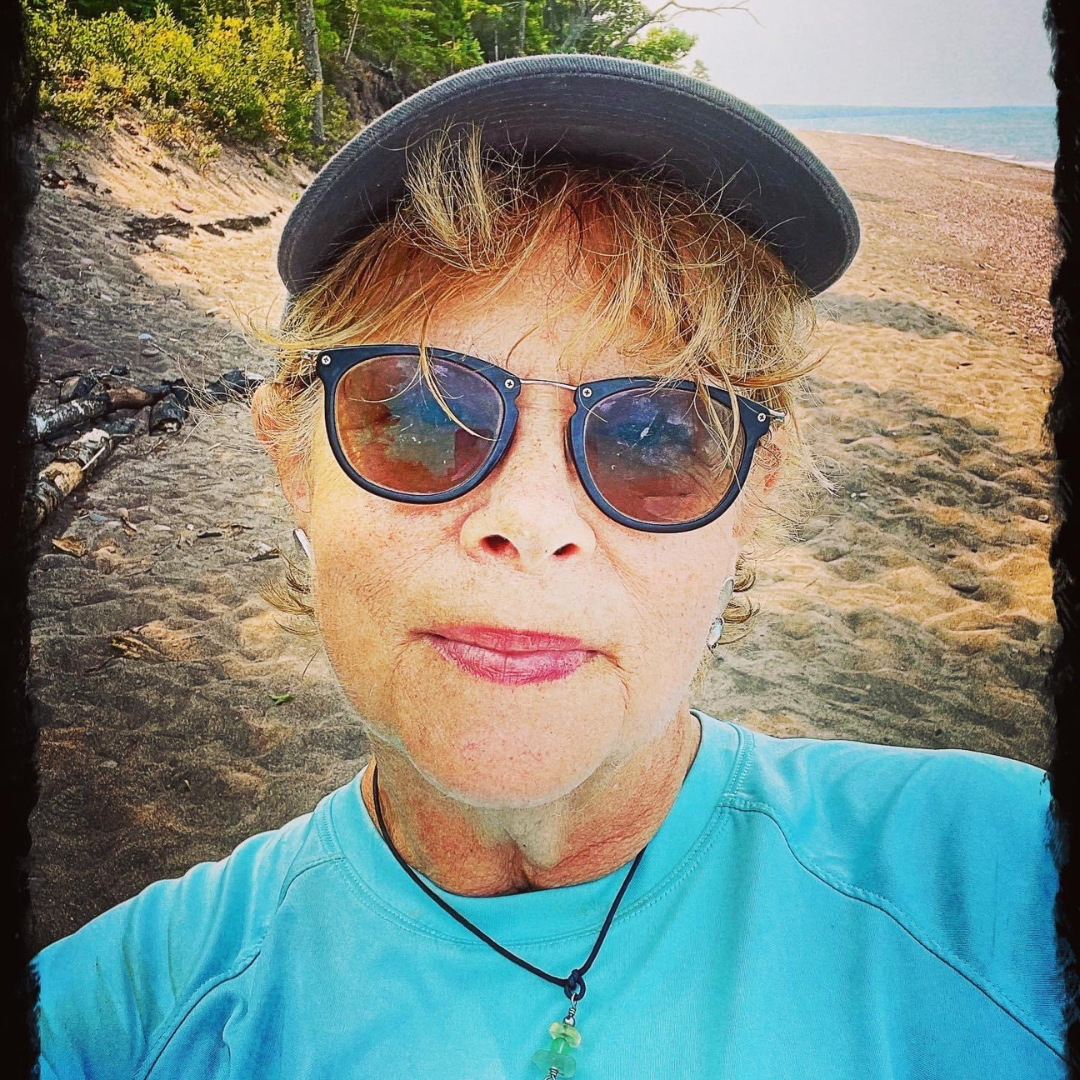 Cathi B
Coaching + Yoga Client


"Glenna is an excellent yoga instructor who has the ability to inspire, push your limits gently, and bring you to a place of serenity. Always enjoy her classes."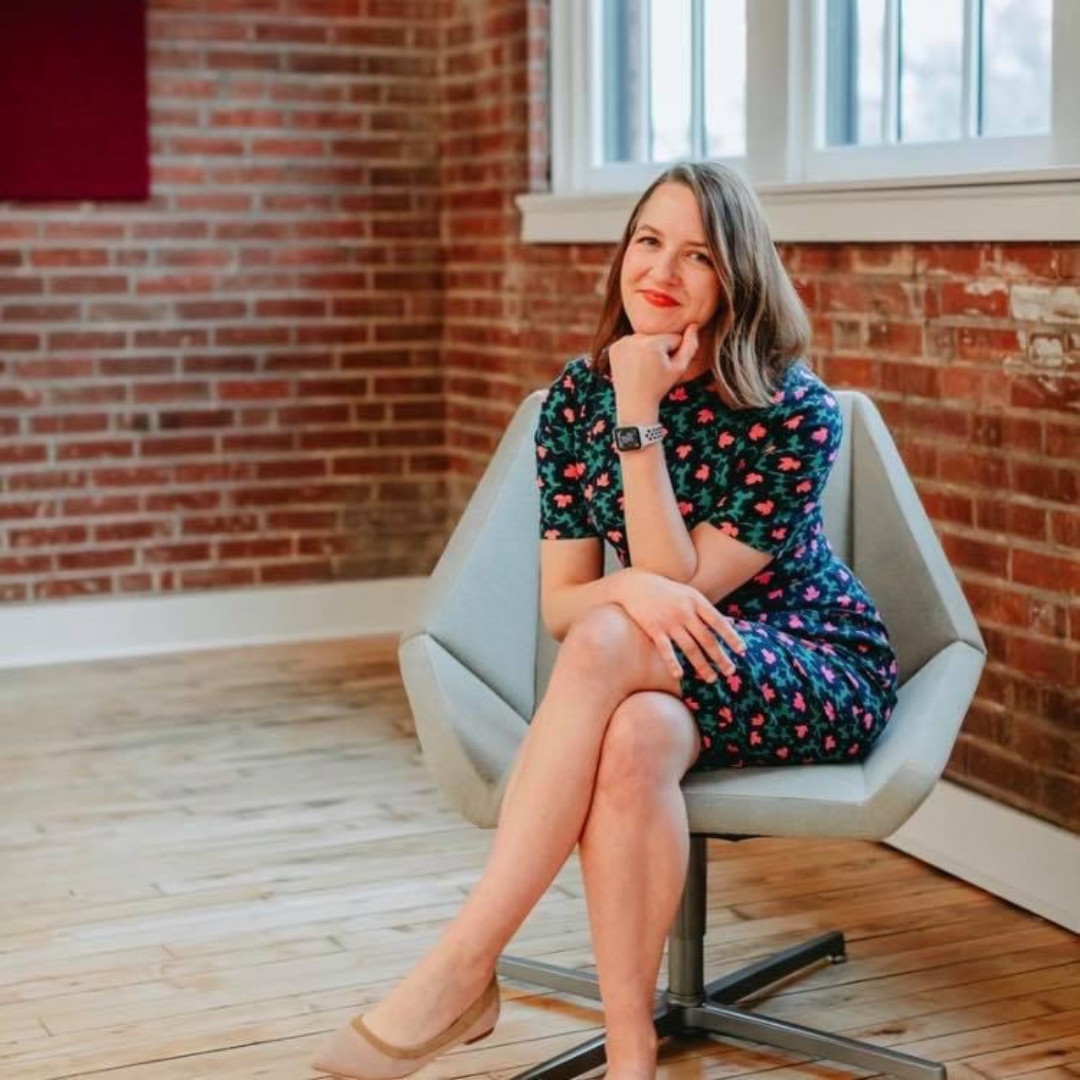 Lisa W
Coaching + Yoga Client


"I have two little kids at home and a demanding day job...how could I fit one more thing into my schedule? As my journey unfolded and I started to work the (Ayurveda) habits into my life I started to feel like I had more time. Today I feel better than I ever thought I could."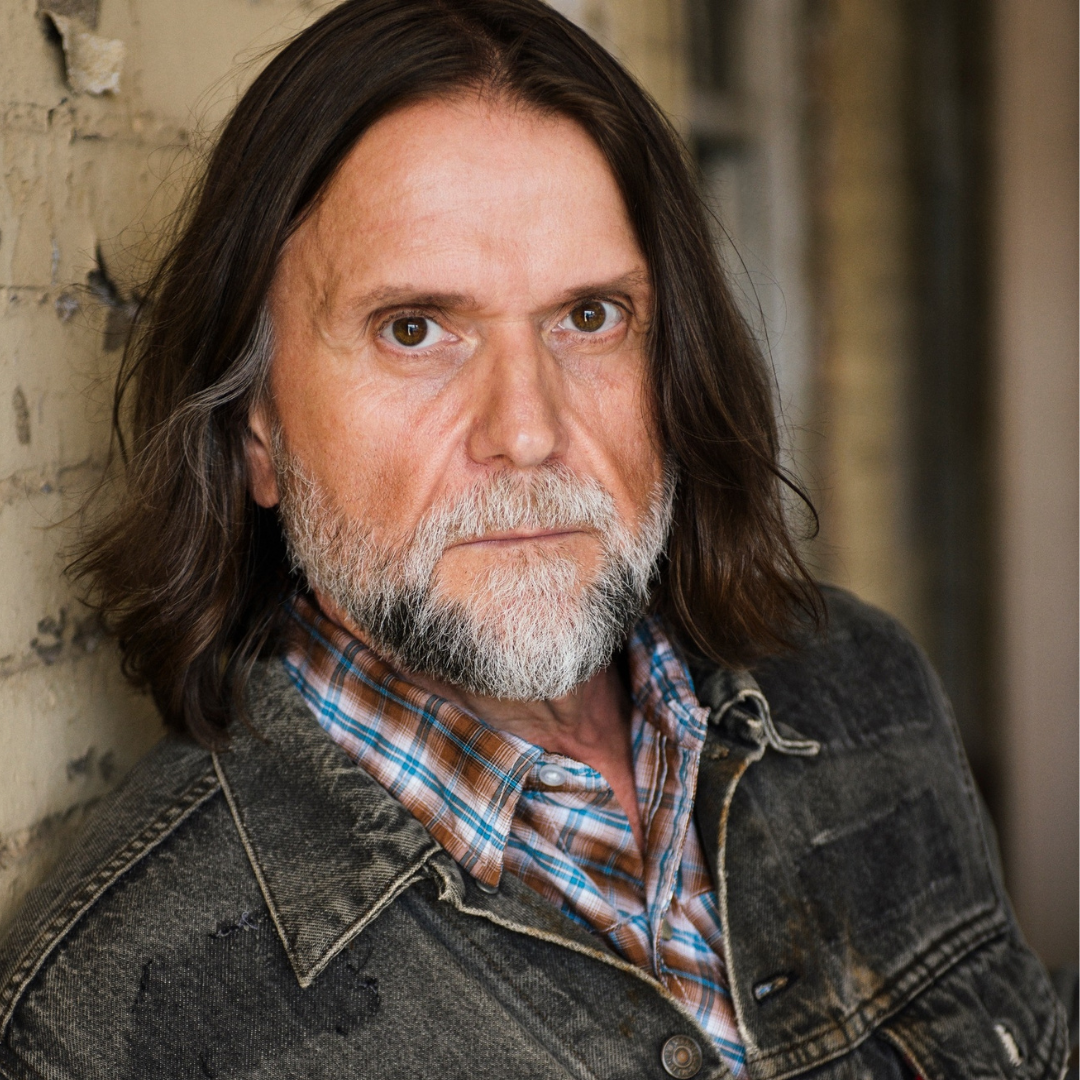 Ivan K
Reiki + Yoga Client


"Glenna is a gifted healer! I went to see her initially just to get reintroduced to yoga, which I was able to do, but got so much more out of the work with her. I have some physical limitations and Glenna helped me figure out how best I could adapt to the poses that the most challenging. More importantly, she was instrumental in helping me appreciate whatever my body was able to accomplish. Additionally, I really liked how Glenna incorporated recuperative poses and reiki into my practice. I highly recommend Glenna Bedoya, she's the real deal!"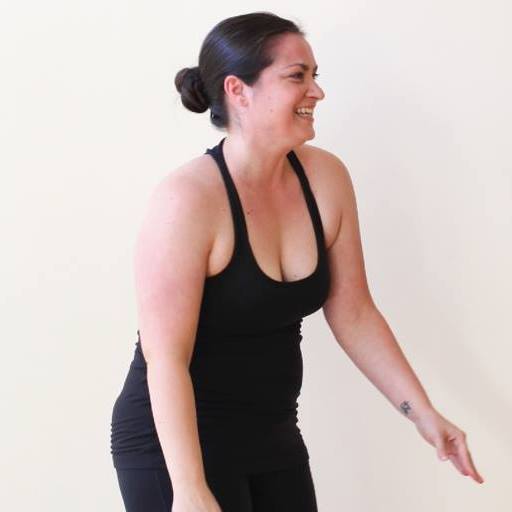 I spent most of my life with undiagnosed PTSD along with an autoimmune disorder.
This left me feeling sick and disconnected...like there was something wrong with me. As if I just didn't belong.
Then I found yoga.
The first time I felt like I belonged was within my yoga community. It was there I found a mentor and a community of (mostly) women that unearthed a profound healing journey for me.
They created a space where I could share my fears, struggles, and face the darkest parts of my past. Women need other women to support them through the fear that accompanies change and growth.
It's actually COMMUNITY that helps us become who we have always been.
Learn more about me here.